The latest additions to the IMI Knowledge Centre collection include the following titles: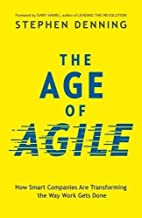 The Age of Agile - How Smart Companies are Transforming the Way Work Gets Done By Stephen Denning.
Hierarchical organisations struggle to keep up with fast-moving markets and also struggle to change. Increasingly, smart companies are turning to Agile Management. This new method of managing focuses on networks of small, cross-functional teams to tackle tasks in short cycles, continually adjusting for customer feedback. When done right, even large organizations can learn to act entrepreneurially. In this book, Denning explains how Agile works, provides examples of the method in practice, and shows how to scale it company-wide to become more adaptive and innovative.
Koha online catalog › Details for: The age of agile : (interleaf.ie)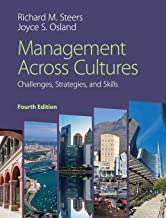 Management Across Cultures - Challenges, Strategies and Skills by Richard Steers and Joyce Osland
Multicultural competence and global management skills are becoming increasingly important to work successfully across cultures. This practical book explores the challenges and opportunities facing global managers, by examining cultural, organizational, and managerial environments as well as developing a range of skills from communication and leadership to negotiation and global team management. This book is suitable for those studying international management, cross-cultural management or international HRM.
Koha online catalog › Details for: Management Across Cultures (interleaf.ie)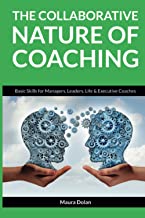 The Collaborative Nature of Coaching - Basic Skills for Managers, Leaders, Life and Executive Coaching by Maura Dolan
This book is for leaders, managers, executive and life coaches who wish to learn more about coaching and understand the power of a collaborative process. It includes case studies, stories, and transformational techniques and skills from Maura Dolan's practice as a successful international executive coach and coach trainer. Focusing on a collaborative coaching style, readers can discover the fundamental components of a successful coaching conversation, how to begin and structure a coaching conversation and the mindset and values in coaching. There are also sample coaching conversations and the opportunities for reflecting on approach and practice.
Koha online catalog › Details for: The Collaborative Nature of Coaching : (interleaf.ie)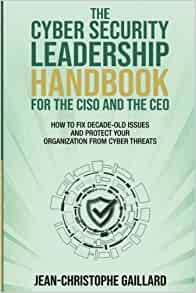 The Cyber Security Leadership Handbook For the CISO And the CEO - How to Fix Decade-Old Issues And Protect Your Organization From Cyber Threats by Jean-Christophe Gaillard
The book features a collection of articles written from 2015-2022 on the topic of how organizations can improve their ability to counter threats to the security of their data. With regulations like GDPR and CCPA privacy legislations building up across the U.S. and worldwide, a "when-not-if" paradigm around cyber-attacks has taken root at the Board level. Gaillard convincingly demonstrates that large organizations, and their CEOS and CISOs, must stop thinking of the topic in pure technological terms and address the underlying cultural and governance issues that have been the true roadblocks to robust cyber security. This book is a must-have for anyone interested in learning how a comprehensive, integrated approach can help organizations overcome legacy and current risks and build a robust, adaptive defense against cyber threats in the corporate world.
Koha online catalog › Details for: The Collaborative Nature of Coaching : (interleaf.ie)