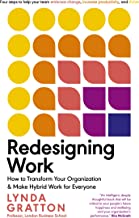 Redesigning Work How to Transform Your Organisation and Make Hybrid Work for Everyone by Lynda Gratton is now available in the IMI Knowledge Centre.

In this book Professor Lynda Gratton highlights research into the technological, demographic, cultural and societal trends that are shaping work. Through building on what she learnt through her experiences of the global pandemic, Gratton presents an innovative four step framework for redesigning work that will help you:

Understand the challenges your business is facing
Reimagine creative, new approaches and processes
Model and Test these within your organisation
Act and Create based on contemporary, data-led feedback

Whether you're working in a small team or running a multinational, Redesigning Work is the definitive book on how to transform your organisation and make hybrid working work for you. It will help your team embrace change, increase productivity and thrive in our new, more flexible working world.
Koha online catalog › Details for: Redesigning work : (interleaf.ie)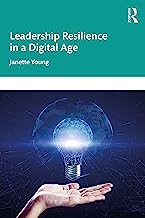 Leadership Resilience in a Digital Age
This book by Jeanette Young focusses on the challenges faced in the digital age, and the increasing demands for continuous change in an inter-connected digital world. The author explores the digital journey, ethical issues, teamwork, styles of leadership, agile, collaboration, trust, culture, psychological safety, self-awareness, vulnerability, conversation, positivity, emotional intelligence, creativity, inner knowing and the dark side of leadership.
Drawing on the experiences of leaders in the creative, digital and technology sectors in the UK, and using their voice throughout, has resulted in proposing several internal and external strategic solutions to help the reader become more personally resilient. The book explores the impact of continuous change within a digital age, presenting the facets necessary to become a Digital Sage in an increasingly chaotic world.
Koha online catalog › Details for: Leadership resilience in a digital age / (interleaf.ie)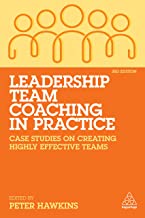 Leadership Team Coaching in Practice: Case Studies on Creating Highly Effective Teams
This book by Peter Hawkins Leadership Team Coaching in Practice provides an overview of the tools and techniques for coaching leadership teams and shows how these approaches have been applied around the world in a variety of team types and industries.
The third edition contains new case studies including team coaching in Toyota through a period of transformation. There is a new medley chapter of short case stories that address some of the regularly asked questions by new team coaches and new material that explores ways of creating a teaming and 'team of teams' culture.

Featuring expert contributions from chief executives, team coaches, team leaders and consultants in organizations including Comair and the UK National Health Service (NHS), this practical guide illustrates best practice tailored to the needs of each organization.

Koha online catalog › Details for: Leadership team coaching in practice : (interleaf.ie)