We have put together some guides to help you with searching and finding across library resources.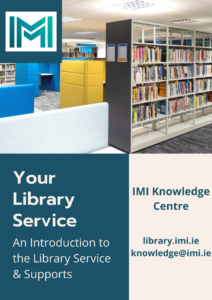 Introduction to the Knowledge Centre
This guide will tell you all you need to know about the library service as well as offering search tips for the IMI library catalogue.
---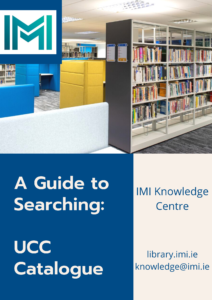 UCC catalogue search guide
This guide aims to help you get the most out of search on the UCC library catalogue. A series of tips and screenshots guide you through the process to help you find the information you need.
---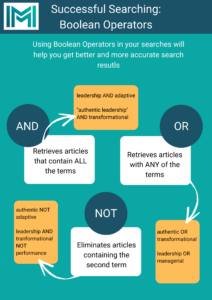 Boolean Operators Infographic
Our Boolean Operators infographic is a quick reference guide to help you maximise your searching abilities across any library catalogue or database.
---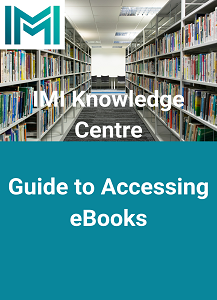 Guide to Accessing eBooks
This guide will show you how to borrow from our eBooks collection by downloading onto multiple devices or reading online.
---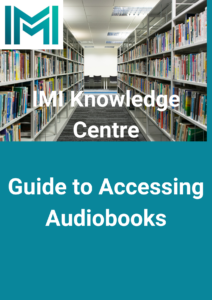 Guide to Accessing Audiobooks
This guide will show you how to install the EBSCO app and download audiobooks for listening on the move.
---
How to Search HBR articles via EBSCO
This guide explains how to use the UCC Library Catalogue to search for Harvard Business Review articles via the EBSCO platform.