Building work will begin from July 15 and last throughout August. The bathrooms closest to the library are being upgraded. There will be no toilet access near the library and the restaurant will be completely closed. Opening hours during this period are 8.30-5.00pm, Monday-Friday.
Any changes to the schedule or the availability of services will be announced on @IMILibrary and the library website.
Can I still borrow books from the library?
Yes. It might be best to place holds on any items you want to borrow before dropping in to the library so that we can try to have them ready for collection.
Can I study in the library?
UPDATE: Use room B4 instead of B5 during the week July 29 - August 2.
If you intend to study on campus during this period you will need to go to classroom B5. There will be too much noise and construction activity near the library to study here and the nearest toilet facilities will be a 5 minute walk away. Unfortunately, some noise will still be unavoidable in B5. B5 is best accessed via the Residence entrance (a route through the inside of the campus building is accessible but it might not always be accessible):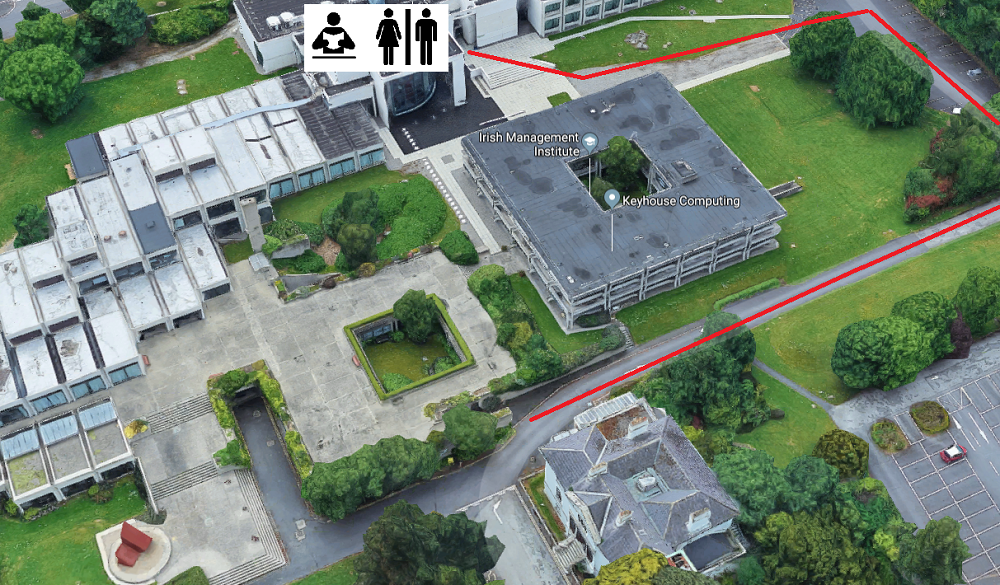 Toilet facilities in the Residence building will be available to anyone studying in B5. The location of bathrooms is indicated in the map above. 
Library stock-taking
The library will conduct stock-taking from July 15-19. Queries will still be answered and requests for loans will still be accepted but some short delays may occur.
---
Image credit: Construction Worker by Jeff Eaton on Flickr (CC BY-SA 2.0)