Corporate Rebels: Make work more fun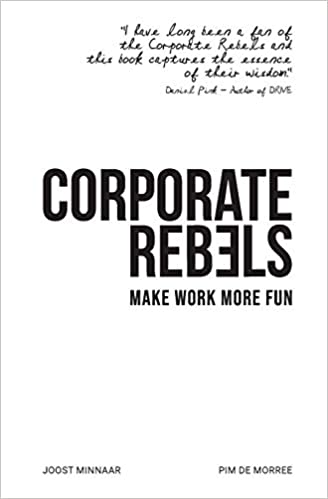 This book is a useful read for employees, Business Leaders and HR Professionals as it shares ideas about how to create a radically different approach to the workplace, where command-and-control is transformed into a sustainable and inspiring organisational culture.
The authors, Joost Minnaar and Pim De Morree, investigate over 100 companies around the world that have created innovative developments in management and share ideas about how organisations can be different and more fun.
Corporate Rebels prove that with the right techniques, companies can create a happy workforce which can boost growth and be a force for good.
Remote Not Distant: Design A Company Culture That Will Help You To Thrive In The Workplace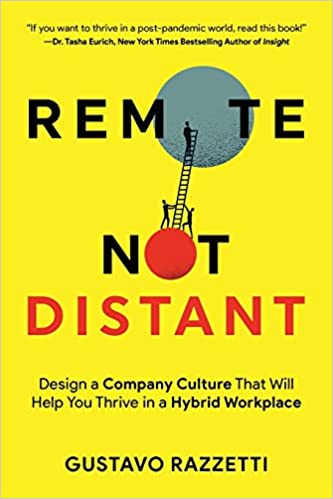 Since the pandemic in 2020 companies are adapting and thriving in the hybrid workplace. This book, written by Gustavo Razzetti, helps organisations to continue to develop this flexible way of working for the long term. The main topics covered include how to keep your team connected, improve remote collaboration and manage asynchronous communication.
Remote Not Distant provides practical advice to define the right hybrid model for your organisation. This includes how to reset your workplace culture, build culture remotely, build psychological safety and how to lead remotely. This is a critical strategic guide for business leaders.