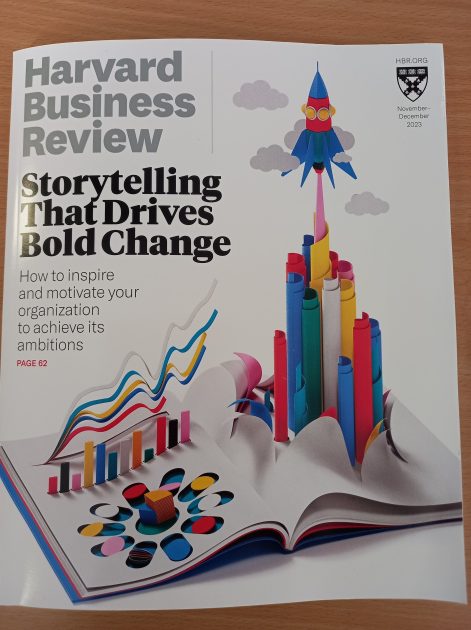 In the November - December 2023 Issue of Harvard Business Review Magazine the main feature is about Change Management. The article "Storytelling That Drives Bold Change : How to craft a narrative that matters" by Francis Frei, Professor Harvard Business School and Anne Morris, Executive founder, the Leadership Consortium, outline how you can solve an urgent organisational problem by crafting a story. This storytelling approach is used to convey why an organisation needs to transform and what the future will look like in specific terms.
They discuss four key steps to creating this narrative. First, understand the story so deeply that you can describe it simply. Then honour your organisation's past, articulate a mandate for change, and describe a rigorous and optimistic way forward. Once these elements combine you can then assemble a change story that will inspire people to follow. Then use every opportunity to tell this story.
Frie and Morris agree that the 10 underrated emotions in change narratives are frustration, regret, enthusiasm, devotion, happiness, discomfort, anger, joy, fellowship and grace. In conclusion, they state that up to 70% of organisational change efforts fail but by creating a compelling narrative and communicating this as much as possible it is possible to increase the chances of defying these odds.
This magazine is now available to read in the IMI Knowledge Centre. Ask at the desk for details.